Event Finals
Gymnastics on the Grand proudly presents our signature event, the Optional Event Finals. This is a unique opportunity for the top five gymnasts on each event at the top levels of competition to compete head-to-head.
At event finals, spectators will have the privilege of watching some of the most talented gymnasts in the Midwest compete in their top event.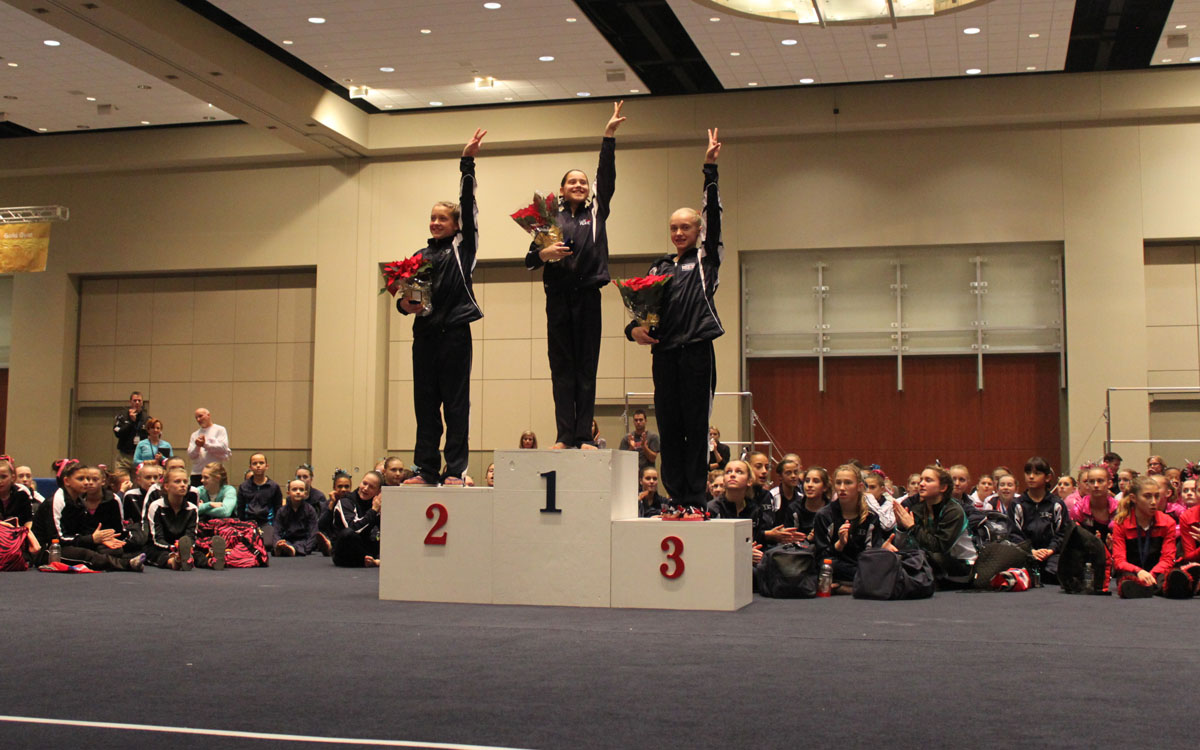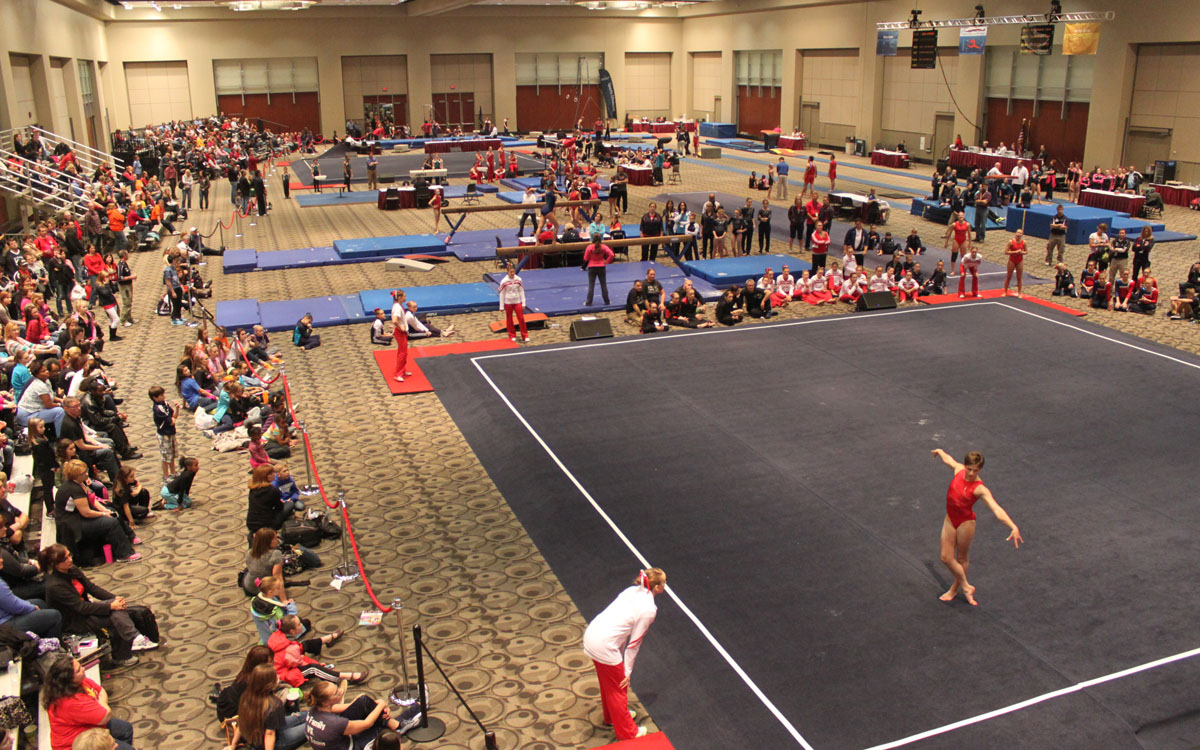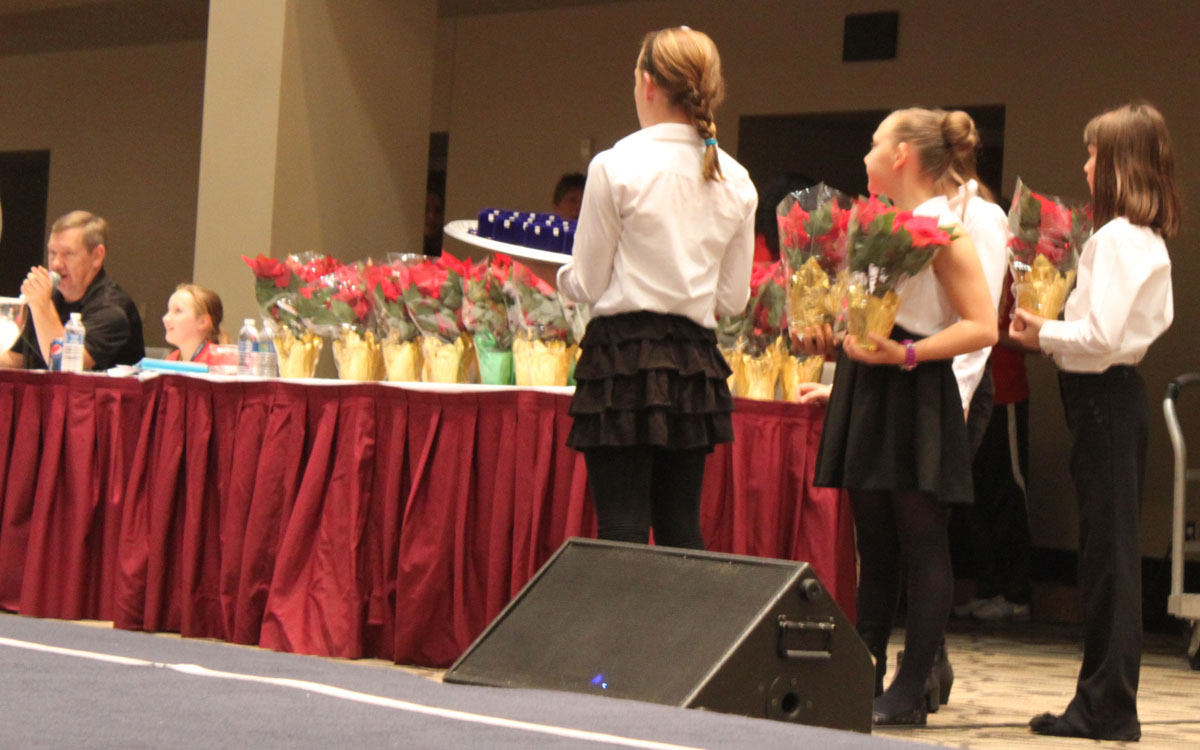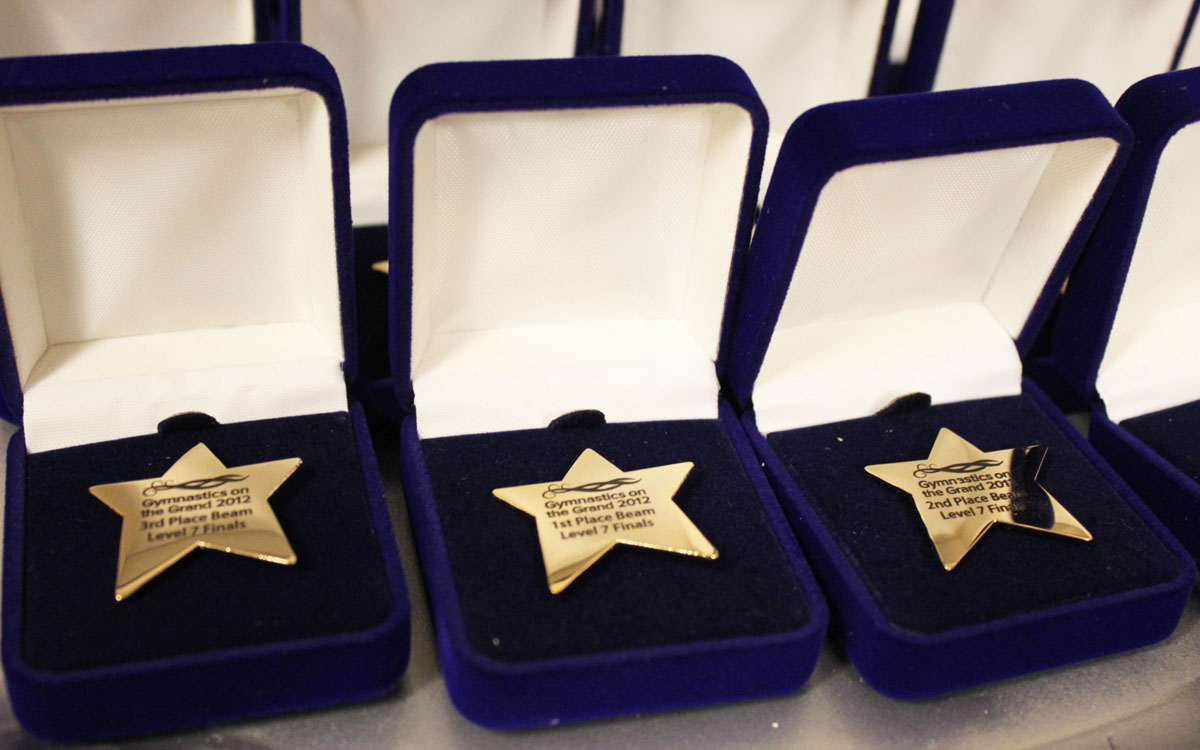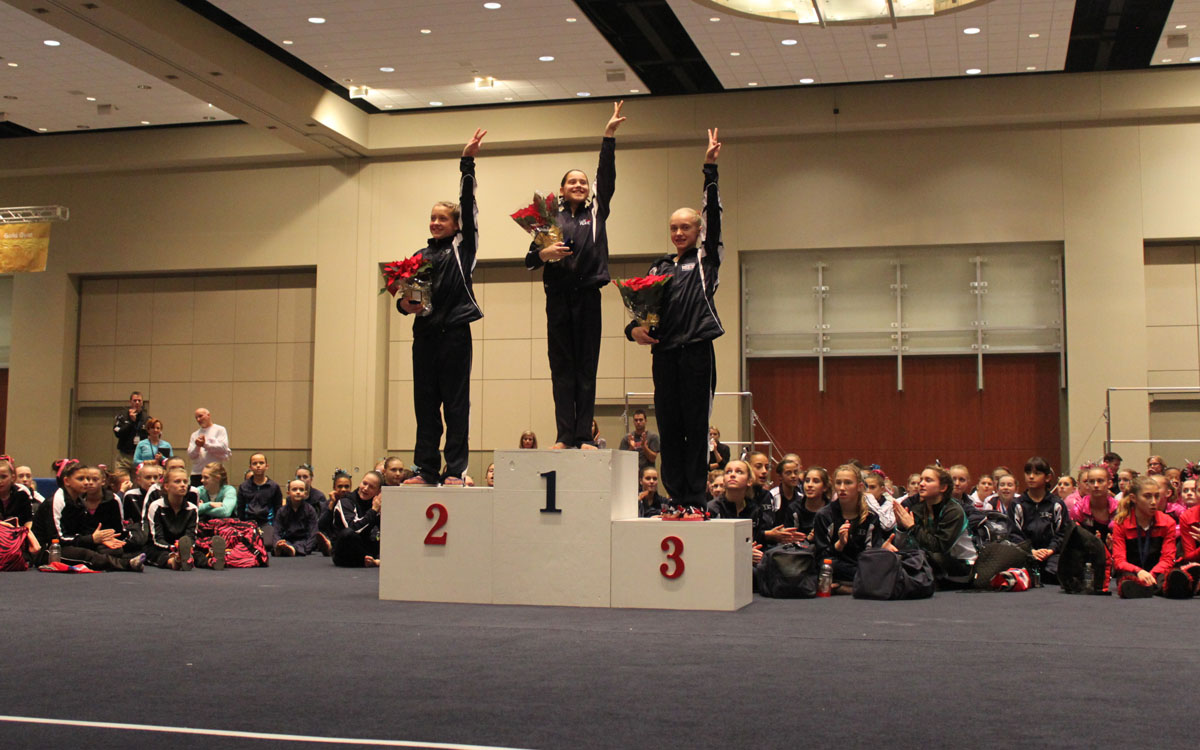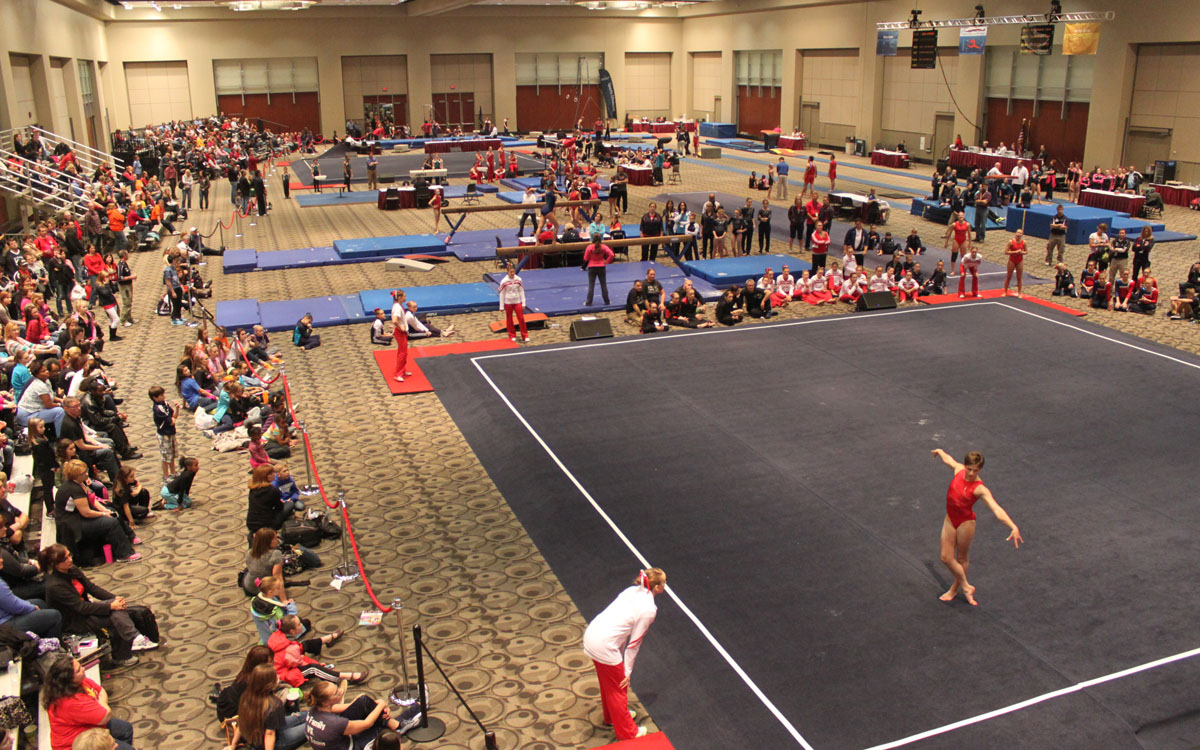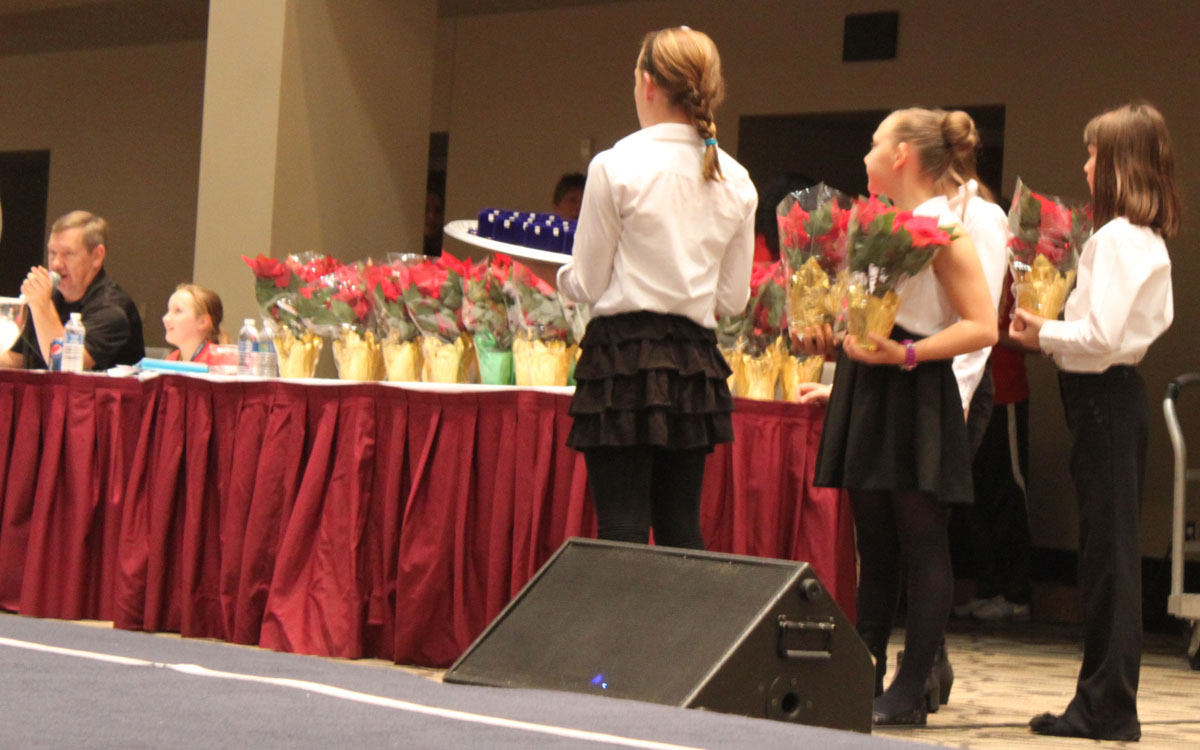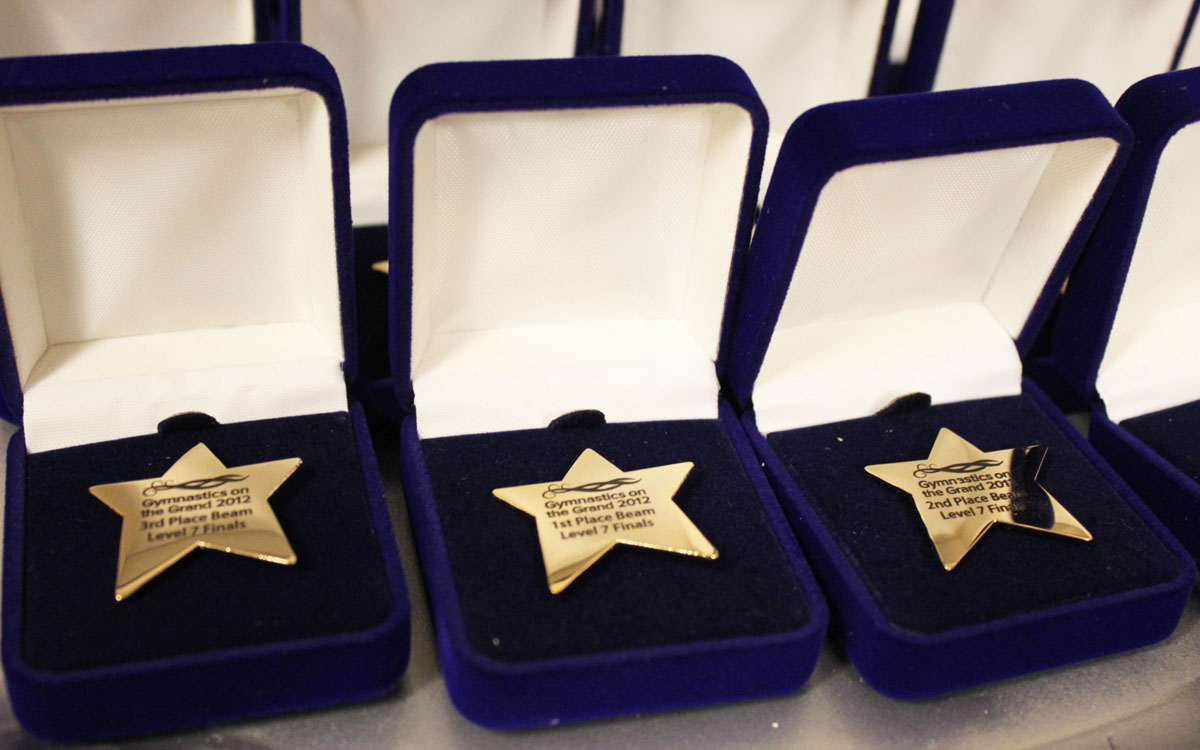 Qualification Requirements
All girls competing Level 7, 8, 9 or 10 are eligible to qualify for event finals. Once all Level 7, 8, 9 and 10 gymnasts have competed their regular competition session, all scores will be ranked. Age classifications from 2013 are listed below for reference. 2014 age classifications will be based on the actual ages of all gymnasts registered at each level.
Level 7
Junior Division

-

Birthday 7/25/01 and later
Senior Division - Birthday 7/24/01 and earlier
Level 8
Junior Division -

Birthday 8/3/99 and later
Senior Division -

Birthday 8/2/99 and earlier
Level 9
Junior Division -

Birthday 12/17/98 and later
Senior Division -

Birthday 12/16/98 and earlier
Level 10 Birthdate
Junior Division - Birthday 7/29/97 and later
Senior Division -

Birthday

7/28/97 and earlier
The five gymnasts scoring the highest in each event at each age classification will qualify for the event finals. A gymnast may participate in multiple events if her score on each event qualifies her to do so.
Event Specialists
Individual Event Specialists may qualify for event finals as long as 1) they are entered in the regular competition as an I.E.S. and 2) their score in the qualifying session ranks in the top 5.
Ties
All ties will be broken in accordance with USAG Rules and Policies with the exception of 5th place. All gymnasts who tie for 5th place on any event will qualify for finals
Format
The Finals Event will be "New Life". The qualifying gymnasts on each event will go head-to-head against each other and re-rank during this competition.
Announcement of Qualifying Gymnasts
Qualifying gymnasts will be announced at the conclusion of the awards for the last level 7, 8, 9 and 10 session.
Participation Requirements
The coaches of the qualifying gymnasts must confirm participation of the gymnasts to GRG Coach Shane within 30 minutes of the announcement of qualifying gymnasts.
Session Overview
All participants in the event finals will warm up and compete together by level. Each level will begin on a different apparatus. The order of competition for each event in the finals will be determined by a draw.
Awards
Each qualifying gymnast will receive an Event Finals duffel bag.
Event Finals crystal trophies will be presented to the three top-scoring gymnasts in each event at each level and age division.

Awards will be presented on the floor of

the Gold Gym in the Ballroom immediately

following the conclusion of the Event Finals